High Five! 
Do you find your breakfast routine monotonous? Y'know the drill ..bowl, cereal, milk, eat , repeat. Well, what if I told you you're missing out on a lot?
Try some interesting , mouth watering ways to dress your granola to make it both visually and deliciously stunning!
I scream, you scream, we all scream for ice- cream… provided it is topped with the crunchy Crust 'n' Clusters granola bites. Just yummy!
'Today's good mood is sponsored by pancakes' but only if  touched by Crust 'n' Clusters Granola. Try it in and on your pancakes with some chocolate spread or cream on the side.
True bliss!
Don't call me a cracker. I prefer mine with Crust 'n' Clusters granola and maple syrup 🙂 
Spread any nut butter as a base on the crackers , generously sprinkle granola and drizzle some dark maple syrup if you wish. Am I in heaven !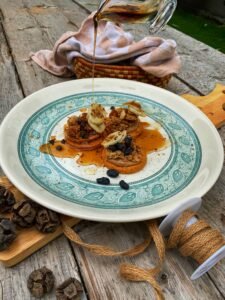 Save room for dessert especially if it has the crunch of Crust 'n' Clusters granola. Make a crunchy base or layer it in or on your trifle or cheesecake….absolutely ahhhmazing!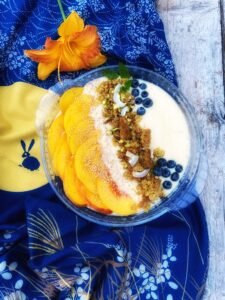 Or…just be the classic and do the classic. Add some milk or yogurt of your choice to the granola from Crust 'n' Clusters diverse menu. We bring nutritional seeds, nuts and grains to the table in flavours you like.